CWLA 

2020

VIRTUAL SUMMIT
ADVANCING RACIAL JUSTICE, EQUITY AND INCLUSION
FOR CHILDREN AND FAMILIES
October 6 – 8, 2020
Overview
Our world has changed significantly over the last several months. The ongoing COVID-19 pandemic has exposed the strengths and weaknesses of the systems, policies, and philosophies that shape how child welfare services are organized and delivered for populations that are vulnerable.
We all have witnessed the disproportionate impacts of COVID-19 on people of color and those living in poverty, as well as the recent global attention to racial inequities that persist, both within child welfare and within society at large. Now more than ever, we have significant work to do to ensure that all children and families have access to quality services and supports in their communities, bolstered by child welfare policies and practices that are intentionally focused on advancing racial justice, equity, and inclusion.
Join us online October 6-8, 2020 for the CWLA Virtual Summit: Advancing Racial Justice, Equity, and Inclusion for Children and Families. We look forward to exploring the evolution of child welfare services and the progress we've made; highlighting learning and innovations developed during these challenging times; discussing solutions and goals to achieve racial justice, equity, and inclusion; highlighting collaborative approaches for cross-system, cross-sector, and community engagement; and identifying system, policy, and funding changes needed for improved progress on family strengthening and child well-being.
The Virtual Summit will feature a series of webinars leading up to our October event dates. As we engage our focus on this important topic, the webinars will serve to provide context and supportive information in advance of the summit presentations.
Attendees will have access to recordings of the Virtual Summit presentations and are invited to participate in online post-event dialogue sessions. The dialogue sessions will provide attendees with an opportunity to debrief on the strategies, approaches, and goals highlighted throughout the summit, as well as discuss ideas and suggestions to advance racial justice, equity, and inclusion for all children and families.
Register today to reserve your seat! Contact us at CWLA2020@cwla.org for assistance.
Check back often for new event details!
Thanks to our sponsors for their generous support!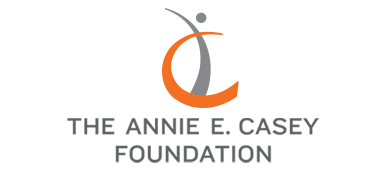 Schedule (Eastern Time)
Tuesday, October 6, 2020
12:30 pm – 2:00 pm
Opening Plenary
2:30 pm – 4:30 pm
Panel Session
Wednesday, October 7, 2020
12:00 pm – 2:00 pm
Panel Session
2:30 pm – 4:30 pm
Panel Session
Thursday, October 8, 2020
12:30 pm – 2:30 pm
Panel Session
3:00 pm – 4:30 pm
Closing Plenary
Dr. Keith Liederman
Board Chair, CWLA
Chief Executive Officer, Kingsley House
Christine James-Brown
President and CEO
CWLA
Congressmember Karen Bass was re-elected to her fifth term representing the 37th Congressional District in November 2018. Congressmember Bass serves on the House Committee on Foreign Affairs where she is the Chair of the Subcommittee on Africa, Global Health, Global Human Rights and International Organizations. As a member of the House Judiciary Committee, Congressmember Bass is also working to craft sound criminal justice reforms as well as protect intellectual property right infringements that threaten the economic health of the 37th District. Congressmember Bass also serves as the Chair of the Congressional Black Caucus.
During her fourth term, Congressmember Bass solidified leadership positions on two issues very close to her heart: reforming America's foster care system and strengthening the United States' relationship with Africa.  In her first term, Congressmember Bass created the bipartisan Congressional Caucus on Foster Youth along with co-chair U.S. Representative Tom Marino (R-Pa.), and intends to examine national standards of care in the child welfare system.
In January 2013, President Obama signed into law the Uninterrupted Scholars Act (USA) which was the first major piece of legislation shepherded through the House under the Caucus' leadership.  USA makes it easier for caregivers to access educational records so they can assist foster youth with school enrollment and provide additional academic support in an effort to reduce school dropout rates.  Since 2012, she has joined Members of the Caucus for a Nationwide Foster Youth Listening Tour traveling the nation to examine best practices and the challenging conditions that foster youth face in our country. She is also a co-chair of the bipartisan, bicameral Congressional Coalition on Adoption.
In an effort to be responsive to the people in her district, Congressmember Bass created the Congressional Council, which provides an opportunity for constituents to learn firsthand about the issues in Congress and how to become involved in the legislative process. The Council, composed of all volunteers, seeks to engage other District residents in public policy, both domestic and internationally.
Prior to serving in Congress, Congressmember Bass made history when the California Assembly elected her to be its 67th Speaker, catapulting her to become the first African American woman in U.S. history to serve in this powerful state legislative role. Congressmember Bass served as speaker during California's greatest economic crisis since the Great Depression. In addition to helping to navigate the state through a very difficult time, she also championed efforts to improve foster care and quality healthcare for Californians. Also, under her leadership the Assembly fast-tracked federal economic stimulus legislation that aided Californians who have been affected by the national economic crisis as well as jumpstarted billions of dollars of infrastructure projects.
Congressmember Bass grew up with three brothers in the Venice/Fairfax area of Los Angeles and is the only daughter of DeWitt and Wilhelmina Bass. She graduated from Hamilton High School, Cal State Dominguez Hills, and the University of Southern California's School of Medicine Physician Assistant Program.
Karen Bass (D-CA)
Representative
United States Congress
Elizabeth Darling
Commissioner
Administration on Children, Youth and Families (ACYF)
Elizabeth Darling is the Commissioner at the Administration on Children, Youth and Families (ACYF) at the Administration for Children and Families (ACF) at the U.S. Department of Health and Human Services (HHS).  ACYF has two bureaus under Darling's leadership – the Children's Bureau and the Family and Youth Services Bureau.  In addition to her Senate-confirmed position in the Trump Administration, she also serves as the Acting Associate Commissioner at the Family and Youth Services Bureau within ACYF.
Darling was most recently the president and chief executive officer of OneStar Foundation, which was created to support the state of Texas by strengthening the nonprofit sector. Before that position, she was the chief operating officer of the Corporation for National and Community Service within the federal government.
Prior to those responsibilities, she served as deputy secretary at the Maryland Department of Human Resources.  In that capacity she had oversight of child care, child support, child welfare, domestic violence and family assistance programs, in addition to overseeing the state's Temporary Assistance for Needy Families, food stamp and Medicaid programs.
Darling's current position as ACYF Commissioner represents her second appointment at HHS.  During the Bush Administration she was the founding director of HHS' Center for Faith-Based and Community Initiatives, an office that continues to provide valuable support, including for ACF programs.
Before coming to HHS for the first time, Darling served as the Vice Chairman of the Texas Department of Human Services, overseeing welfare-to-work programs under the landmark 1996 welfare reform act.
Elizabeth Darling has a Bachelor of Science in Education from Baylor University and is an adoptive mother, with three children and two grandchildren.
Carla Thompson Payton is Vice President for Program Strategy for the W.K. Kellogg Foundation in Battle Creek, MI. In this role, she supports the foundation's efforts to promote thriving children, working families, and equitable communities.
Thompson Payton provides leadership and management for the creative and strategic direction of programming from design through implementation, evaluation, and dissemination. As a member of the executive team, she is also responsible for the overall direction and leadership of the foundation.
Prior to joining the foundation in 2012, Thompson Payton was Deputy Director of the Office of Child Care at the Administration for Children and Families in the U.S. Department of Health and Human Services in Washington, DC. There, she was responsible for developing national early childhood education policy, managing the $5 billion annual budget of the Child Care Development Fund and providing oversight to 10 regional offices serving states, tribes and territories. Previously, she was Assistant Superintendent for Early Childhood Education for the District of Columbia, where she initiated the first publicly funded pre-kindergarten program. In other professional experience, she has held positions with the Department of Education and Department of Public Welfare for the state of Pennsylvania; United Way of Southeastern Pennsylvania in Philadelphia; and the U.S. Department of Education.
Thompson Payton has been honored for her leadership in early childhood education by the Administration for Children and Families, the Children's Defense Fund and the Temple University Institute on Disabilities. She also has served on boards and committees for nonprofit associations and professional organizations. In addition, she is the author of three publications related to school readiness and advocacy.  She also is featured in the Huffington Post as a regular blogger and has been cited in numerous news media for her expertise.
Thompson Payton received her bachelor's degree from Syracuse University in Syracuse, NY. She holds a Masters Degree in Social Work and a Doctorate in Educational Leadership from the University of Pennsylvania in Philadelphia.
Carla Thompson Payton
Vice President for Program Strategy
W.K. Kellogg Foundation
TUESDAY, OCTOBER 6, 2020
2:30 PM – 4:30 PM ET
PANEL SESSION
HOW HAVE CHILD WELFARE SERVICES EVOLVED?  WHAT PROGRESS HAVE WE MADE?
PANELISTS:
Brenda Donald, Director, District of Columbia Child and Family Services Agency
Olivia Golden, Executive Director, CLASP (The Center for Law and Social Policy)
Betsey Rosenbaum, American Public Human Services Association (ASHSA) and Casey Family Programs (Retired)
Maria L. Quintanilla, Founder & Chief Executive Officer, Latino Family Institute
WEDNESDAY, OCTOBER 7, 2020
12:00 PM – 2:00 PM ET
PANEL SESSION
HOW HAVE CHILD- AND FAMILY-SERVING SYSTEMS BEEN INFORMED BY THE PANDEMIC AND THE INCREASED FOCUS ON RACISM, INEQUITY, AND POVERTY?
PANELISTS:
Bruce Bynum, Parent Advisory Council Member, FRIENDS National Center for Community-Based Child Abuse Prevention
Cheryl Fisher, Staff Vice President, Foster Care, Centene Corporation
Honorable Karen Aileen Howze (Retired), National Council of Juvenile and Family Court Judges
Yolanda T. Motley, Program Officer for Early Learning Services, Kingsley House, Inc.
WEDNESDAY, OCTOBER 7, 2020
2:30 PM – 4:30 PM ET
PANEL SESSION
WHAT IS CHILD WELFARE'S RELATIONSHIP TO FAMILIES, COMMUNITIES, AND OTHER SYSTEMS TO ACHIEVE IMPROVED OUTCOMES?
PANELISTS:
Dr. Melissa T. Merrick, President & CEO, Prevent Child Abuse America
James Purcell, President and CEO, Council of Family and Child Caring Agencies (COFCCA)
Linda Spears, Commissioner, Massachusetts Department of Children and Families
Marketa Garner Walters, Secretary, Louisiana Department of Children and Family Services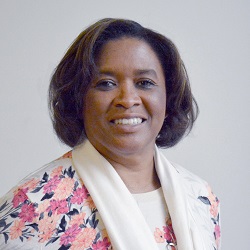 THURSDAY, OCTOBER 8, 2020
12:30 PM – 2:30 PM ET
PANEL SESSION
WHAT NEEDS TO CHANGE TO ENHANCE FAMILY STRENGTHENING AND CHILD WELL-BEING?  WHAT STEPS CAN WE TAKE TO ADVANCE CHANGE?
PANELISTS:
David A. Hansell, Commissioner, New York City Administration for Children's Services
Aseret Hesse, Youth Leader, SchoolHouse Connection
Pat Hunt, Executive Director, FREDLA (Family-Run Executive Director Leadership Association)
Dr. Sarah Kastelic, Executive Director, National Indian Child Welfare Association (NICWA)
We are pleased to present a series of webinars to provide context and supportive information leading up to the CWLA Virtual Summit.
Tuesday, September 15, 2020
1:00 pm – 2:30 pm ET
Early Detection in Child Welfare: Connecting Families to Quality Prevention Treatment Services
In 2019, the Lafayette Family Preservation Court implemented the Screening, Brief Intervention, and Referral to Treatment (SBIRT) protocol for families involved with child welfare in the hopes of identifying and appropriately treating parental substance use, depression, and risk of opioid overdose early on in the life of the case. The goals of the program were to prevent removals, decrease time to treatment, and decrease staff workload. Implementation continued throughout the stay-at-home orders and court closures due to the COVID-19 pandemic. A mixed-methods evaluation approach was utilized to analyze the effectiveness of the program, analyze trends in demographics and equity, and stratify risk-scores and qualitatively document lessons. This presentation focuses on early lessons of the implementation process of the SBIRT protocol and practical lessons for replication.
Presenters: Philip Breitenbucher, Assistant Professor of Social Work, College of Behavioral and Social Sciences, California Baptist University; Keri-Lyn Coleman, President, Wellscreen Inc.; and Darce' Byrd, Coordinator, and Pam Russel, Case Manager, Family Preservation Court, State of Louisiana 15th Judicial District Court
Thursday, September 17, 2020
1:00 pm – 2:30 pm ET
Developing a Comprehensive Approach to Equitable, Accessible, Post Adoption Services and Supports
Adoptive families face challenges and have needs that manifest at different times across the life course. Yet families often struggle to find appropriate help, particularly in underserved areas due to racial disparities and rural locations or when problems arise years following the adoption. Presenters will share how the Virginia Department of Social Services (VDSS) conducted a needs assessment for post-adoption services. Attendees will learn about: how the needs assessment informed the creation of an equitable, accessible, coordinated, comprehensive service strategy, especially in light of the COVID-19 pandemic; the tools, products, and communications strategy developed to disseminate this information to relevant audiences; and how VDSS leveraged a revised funding structure to implement the new service array. Presenters will highlight effective strategies for determining and implementing a comprehensive array of programs and services to equitably meet the needs of children and families.
Presenters: Berenice Rushovich, Research Scientist, Child Welfare, and Allison Hebert, Research Analyst, Child Welfare, Child Trends; and Traci. B. Jones, Adoption Program Manager, Division of Family Services, Virginia Department of Social Services
Tuesday, September 22, 2020
2:30 pm – 4:00 pm EDT
Taking Equity to Scale: Building on Past Successes and Failures
National and local leaders from private, academic, and charitable sectors, who have been working to address ways to reduce inequities in child welfare through a focus on family and community strengthening and prevention, will share their views about what has worked well and what has not worked. They will discuss how to build on this learning to take successful programs and services addressing equity to scale.
Presenters: Lola Adedokun, Program Director for Child Well-Being and Director for the African Health Initiative, Doris Duke Charitable Foundation; Alex Morales, (retired) President and CEO, Children's Bureau of Southern California; Bryan Samuels, Executive Director, Chapin Hall at the University of Chicago; and Dr. David Sanders, Executive Vice President of Systems Improvement, Casey Family Programs
Wednesday, September 23, 2020
1:00 pm – 2:30 pm EDT
Boldly Leading Anti-Racist Work Within the Connecticut Department of Children and Families
The Connecticut Department of Children and Families (CT DCF), believes that every child, youth, and family deserve effective supports and services in order to meet their unique needs. CT DCF recognizes and acknowledges how dominant culture, power, and privilege perpetuate racism in our systems, programs, interactions, and decision-making. As a result, CT DCF has been on a journey to become a racially just organization and now, most recently (2020), an anti-racist organization whose beliefs, values, policies, and practices are developed to actively oppose and eliminate racism and support the improvement of outcomes for children, youth, and families. The overarching mission of this work is to examine and redesign CT DCF at all levels as an authentically anti-racist agency. This anti-racist work is taking place in the context of DCF's Safe and Sound culture, as well as supported by it, as it unfolds. In this webinar, presenters will share their experiences as well as insights into the Department's journey, focusing on what it takes to keep the work of racial justice at the forefront, in the background, integrated into, and at all levels in ways that ultimately impact children, families, and communities.
Presenters: Vannessa L. Dorantes, Commissioner, Jodi Hill-Lilly, Deputy Commissioner, Tina Jefferson, Bureau Chief of Child Welfare, and Monica Rams, Director of Multicultural Affairs, Connecticut Department of Children and Families; and Jen Agosti, Founder and President, JRA Consulting, Ltd
Tuesday, September 29, 2020
1:00 pm – 2:30 pm EDT
Preventing Child Abuse and Neglect:Lesson's Learned from Washington State's Kinship Navigator Program
Washington's Kinship Navigator program connects relatives raising children with federal, state, and community resources. The program has grown over the past 14 years and currently serves 30 of 39 counties and 7 tribes. Its goal is to help kinship care families move towards greater stability and self-sufficiency in order to keep their children out of the formal foster care system. Kinship Navigator services promote knowledge and awareness of available resources for health, financial, legal, and other support services. The program also helps reduce barriers faced by kinship care families through problem solving and collaboration with public and private service providers. In 2018, the State of Washington began piloting an enhanced services model which included inquiries to assess the unique needs of the various subpopulations that make up Washington's target population and the resulting implementation of culturally-adapted needs assessment tools in three counties. This presentation will identify modifications that were made to the enhanced model due to COVID and how the program has continued to maintain model fidelity despite the pandemic. It also will identify kinship navigator needs using a race equity lens. Presenters will provide preliminary results of the effects of the enhanced services model implemented in two early adopter counties compared to services as usual in comparable counties in the state. Implications for policy and practice and the importance of partnership will also be discussed.
Presenters: Dr. Angelique Day, Associate Professor, University of Washington School of Social Work; Rosalyn Alber, Kinship Navigator Fidelity Analyst Project Manager and Geene Felix Delaplane, Kinship Care and Lifespan Respite Program Manager, Home and Community Services, Aging and Long-Term Support Administration, Washington State Department of Social and Health Services; and Holly Luna, Kinship and Caregiver Retention and Support Program Manager, Division of Child Welfare Programs, Washington State Department of Children, Youth, and Families
Thursday, October 1, 2020
1:00 pm – 2:30 pm EDT
One Roof: Housing and Child Welfare Partnerships Supporting Families in Crisis
To help families thrive we must address the intersectional barriers of extreme poverty, disparities in health and disabilities, and systemic racism. The COVID-19 crisis alongside a rising up against the long history of racism in America has created a much-needed opportunity to fundamentally shift the way we support families and work to keep them together while helping them to meet their needs and thrive.  One Roof is the collaborative national effort advancing housing solutions designed to keep or reunify families safely together and stabilized in their own homes with access to services. This approach employs a prevention model, when possible, and empowers families by combining the stability of a home with intense case management and cross sector services recognizing that families come in all different shapes and sizes, define themselves, and are better together in nurturing environments where needs are effectively identified based on where they are in life. This session will highlight components of this approach, with specific local examples and strategies related to the ongoing pandemic and long-standing racial disparities, which supports reimagining of a more equitable child welfare and community response. Presenters will share specific examples, including spotlighting Hennepin County, Minnesota and the creation of a Housing Stability Estimator that helps child welfare connect families to the housing and support services they may need. Being able to identify families that are struggling to access or maintain housing is critical to family stability and even more now, to their health.
Presenters: Andrew Johnson, Senior Program Manager, Strategy and Impact, Leah Lindstrom Rhea, Senior Program Manager, Upper Midwest, and Kara Mergl, Director of State Policy, CSH (Corporation for Supportive Housing); and Jodi Wentland, Assistant Administrator of Human Services, Office of the County Administrator, Hennepin County (MN)
Sponsorship Opportunities
Make a lasting impression on child and family experts and advocates. Become a CWLA Virtual Summit Sponsor. There is an opportunity for every organization and budget! Contact us at CWLA2020@cwla.org for more information or to discuss which sponsor opportunities work best for your organization.
ALL SPONSORS RECEIVE:
Company logo on summit webpage
Recognition in summit e-communications
Company listing on summit mobile event app
Additional Benefits for Sponsorship Levels
FRIENDS OF CWLA – $1,000+
For general underwriting expenses needed to host the summit. A great option for CWLA members and supporters!
SUMMIT SPONSOR – $5,000
Premium sponsor listing on event app (includes logo, flyer, website/social media links)
Summit attendee e-mail list
BRONZE SPONSOR – $10,000
Premium sponsor listing on event app (includes logo, flyer, website/social media links)
Summit attendee e-mail list
Banner ad on summit mobile event app
SILVER SPONSOR – $15,000
Premium sponsor listing on event app (includes logo, flyer, website/social media links)
Summit attendee e-mail list
Premium banner ad on summit mobile event app
GOLD SPONSOR – $25,000
Premium sponsor listing on event app (includes logo, flyer, website/social media links)
Summit attendee e-mail list
Premium banner ad on summit mobile event app
Company logo and name billing during summit session
PLATINUM SPONSOR – $50,000
Premium sponsor listing on event app (includes logo, flyer, website/social media links)
Summit attendee e-mail list
Premium banner ad on summit mobile event app
Company logo and name billing during summit session
Special recognition in summit e-communication
DIAMOND SPONSOR – $75,000
Premium sponsor listing on event app (includes logo, flyer, website/social media links)
Summit attendee e-mail list
Premium banner ad on summit mobile event app
Company logo and name billing during summit session
Special recognition in summit e-communication
Webinar opportunity
Add-On Sponsorship Options
Summit sponsors can increase their visibility, promote brand awareness, and make lasting connections by selecting a mobile event app enhancement.
MOBILE EVENT APP PREMIUM SPONSOR LISTING – $2,500
Enhanced company listing can include logo, flyer/brochure, website/social media links
MOBILE EVENT APP BANNER ADS – $2,500
Rotating ad/logo displayed at top of screen on mobile event app
MOBILE EVENT APP PREMIUM BANNER ADS – $4,000
Extend your banner ad's viewing time on mobile event app
MOBILE EVENT APP SPLASH PAGE – $5,000
Company logo on full screen display when mobile event app is launched or refreshed
MOBILE EVENT APP CUSTOM ICON – $5,000
Company logo as an icon on home screen on mobile event app
Contact us at CWLA2020@cwla.org for more information on sponsorship opportunities.