CWLA CELEBRATES 100 YEARS
Throughout 2020, CWLA will be celebrating its 100 years of leadership in creating and advancing standards of practice, advocacy, and information sharing to enhance the well-being of families, children, and youth. We want everyone to join in our 100th anniversary celebration!
We are very pleased to have a committee composed of representatives from CWLA founding member organizations, current public and private member organizations, partner organizations, current and former CWLA staff members and board members, and other CWLA supporters who are working with us to plan ways to recognize this special milestone. We appreciate all committee members' dedication of time and energy to this exciting effort. (Please see committee roster below.)
The anniversary celebration plan is designed to remind key opinion leaders and the general public about the contributions that CWLA, its members and partners have made to the shared goal of improving outcomes for children and families who are vulnerable—and to reenergize commitment and support for CWLA's work.  As we move forward into the challenges of our second century, CWLA needs to continue to have a significant and robust presence. When we all work together—public sector representatives, private sector representatives, professionals, advocates, communities, caregivers, parents, and more—we can advance excellence and ensure that children, youth, and families have all they need to succeed and flourish.
Join the CWLA movement.  There are many ways you can support us as we move into our next 100 years of service:
Throughout the coming year, we will be recognizing individuals and organizations for their contributions to the field of child and family services. Be sure to follow us on social media, plan to join us for the 2020 conference, and check back here to learn about the many champions working among us. Thank you for helping CWLA celebrate 100 years!
Special thanks to our 2020 conference sponsors for helping CWLA celebrate 100 years of service!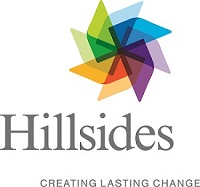 CWLA 100TH ANNIVERSARY COMMITTEE ROSTER
COMMITTEE CO-CHAIRS:
David Caprio
CEO, Children's Friend
Founding CWLA Member Agency
Carnitra White
Director, Anne Arundel County Dept. of Social Services
Current CWLA Board Member
COMMITTEE MEMBERS:
Andrea Bartolo
Strategic Initiatives, Massachusetts Dept. of Children & Families
Former Staff
Anayra Tua
Executive Director, Proyecto Nacer, Inc.
Current Board Member
April Curtis
Chair, Foster Care Alumni of America Board of Directors
Former Board Member
Dana Wilson
Assistant Professor, Morgan State University School of Social Work
Former Staff
Donna Pressma
CEO, The Children's Home Society of New Jersey
Founding Member Agency
Doug Waite
Division Chief, Developmental/Behavioral Pediatrics, Bronxcare Health System
Current Board Member
Eliza Cooper
Parent Partner
Supporter
Emilio Benitez
Retired CEO, ChildNet, Inc.
Current Board Member
Faith Roessel
Board President, Association on American Indian Affairs
Former Board Member
Gayle Watts
Chief Executive Officer, Children's Aid Society of Alabama
Founding Member Agency
George Ford
Executive Director, Texas Council of Child Welfare Boards
Retired Member Agency CEO
Georgia Boothe
VP, Child Welfare and Family Services, Children's Aid
Founding Member Agency
Irene Clements
Executive Director, NFPA
National Partner
Jim Purcell
CEO, Council of Family and Child Caring Agencies
Member Agency
Joan Poliak
Vice Chair, Board of Trustee, Casey Family Programs
Former Board Member
Joe Costa
Chief Executive Officer, Hillsides
Current Board Member
Joel Levine
Executive Director, Harris County Protective Services
Member Agency CEOs
Joey Orduna Hastings
CEO, National Council of Juvenile and Family Court Judges
National Partner
Julie Springwater
Executive Director, New England Association of Child Welfare Commissioners and Directors
Current Board Member
Kathy Briar-Lawson
Professor, Dean Emeritus, University at Albany
Supporter
Kevin McGuire
Commissioner, Westchester County Department of Social Services
Founding Member Agency
Krisztina Ford
CEO/President, All Faiths
Current Board Member
Larry Liederman
Controller, Supporting Strategies
Current Board Member
Lynda Arnold
Retired Director, NRCITCW
Fomer Staff
Marilyn DeMontrond
Past President, Harris County Protective Services
Current Board Member
Marty Scherr
The Campaign for US Ratification of the Convention on the Rights of the Child
Former Staff
Michael Bloom
Retired Attorney
Supporter
Nancy Burmaster
Executive Administrator, Lena Pope
Member Agency
Nancy Christian
CEO, The Florence Crittenton Agency, Inc.
National Partner
Phil Acord
CEO, Chambliss Center for Children
Member Agency CEO
Rachel Gouin
Executive Director, Child Welfare League of Canada
 National Partner
Ramona Denby-Brinson
Associate Professor, University of NV-Las Vegas
Supporter
Rhonda Sciortino
Author
Supporter
Richard Klarberg
Retired President and CEO, Council on Accreditation
National Partner
Sarah Saint Laurent
State Youth Coordinator, Rhode Island Dept. of Behavioral Healthcare
Current Board Member
Sharon Pierce
President and CEO, The Villages
Member Agency CEO
Thomas Johnson
President & CEO, Family Matters of Greater Washington
Founding Member Agency
Vicky Kelly
CWLA Board Member
Current Board Member
Yaridis Garcia
Community Planning Manager, Juvenile Welfare Board of Pinellas County
Current Board Member
CWLA STAFF:
Christine James Brown
CEO
Alan Vietze
Fellow
Eileen Mayers Pasztor
Trainer & Curriculum Developer
John Sciamanna
Vice President, Public Policy
Julie Brite
Director, Administrative Services
Julie Collins
Vice President, Practice Excellence
Marlene Saulsbury
Director, Publications
Rachel Adams
Editor
Shaquita Ogletree
Practice and Policy Associate